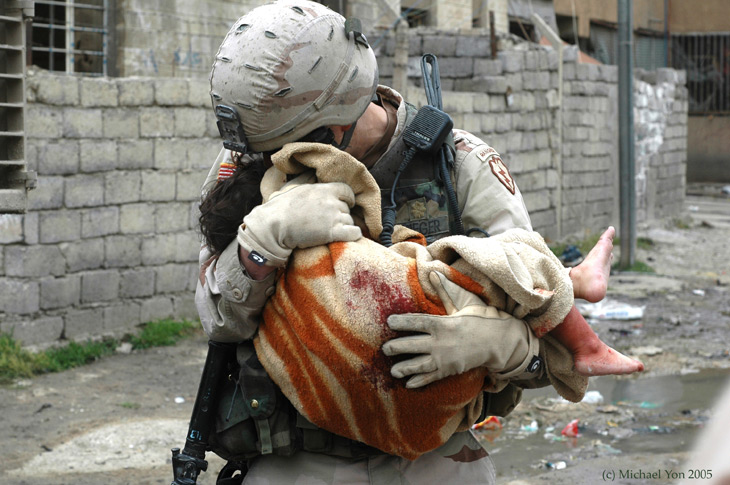 Dear Sir,
I am calling out to you from a great distance, as though across a great chasm, a great divide. For in the years since I left your command, in the years since I left Company A, 3rd Infantry Regiment (The Old Guard), I have broken ranks. I am no longer level-headed, I no longer have a fix on the enemy, and I am no longer capable of carrying out offensive operations.
I think you understand what I mean when I say this. I have not left the crucible.
Of all of my commanders you were the most like Westhusing. The most ethical, the most conscientious. I imagine you knew him or were aware of him even though he was Class of 1983 and graduated USMA eight years before you did. Our tribe is small, after all. West Point, Infantry, Ranger, etc. It is not a path that many walk.
More than a decade has passed since I left your command. You are nearly the same age and bear the same rank now as Westhusing when he left us on June 5, 2005.
Colonel Westhusing was my final commander. No one came to replace him.
Like you, Westhusing was a man of principle, courage and conviction. He was Honor Captain of his class. The note he left behind, which I was unable to obtain until I returned stateside, reads in part:
I cannot support a msn [mission] that leads to corruption, human rights abuses and liars. I am sullied—no more.
I have read your Silver Star commendation from Iraq and have seen the picture of you cradling a wounded young Iraqi girl in your arms on the streets of Mosul. None of it surprises me. I remember you telling us as at Fort McNair, when you introduced yourself, that your family came first. I remember thinking it was a little odd—not quite the Army way. Now I understand. Seeing that child in your arms I understand perfectly. And I know that the weight of her in your arms, her grievous injuries, her helplessness, and your wild desire to save her, is something that has become a part of you, something you will take to your grave.
If our paths ever cross again, as I hope they do, in my handshake you will feel something of her weight, some willingness to share in her weight, just as I, looking into your eyes, expect to feel that some part of Westhusing lives on. That he somehow endures through us, through our shared remembrance, our coming together in his name to walk in the mountains.
I was nothing like Westhusing and never will be. The only honorable thing about me was my intention of leaving the Old Guard for the Q Course, putting the Tomb of the Unknowns and Brasso and the command to fire three volleys behind me forever. Instead, I went to law school.
I did not volunteer for Iraq. On paper I could have avoided going. But when I was dialed up by the 98th Division, an old WWII unit, I went. We were trained, after all, to go to the sound of the guns, were we not?
The recent funeral for Major Kennedy, an Afghanistan casualty and fellow West Pointer, was a large affair at West Point, and commanded the attendance of the entire Corps of Cadets.
I contrast this with the funeral for Colonel Theodore S. Westhusing, which commanded little attention and even less attendance. And yet Westhusing was an exemplary West Pointer. He devoted his life to Duty, Honor, Country. He left a comfortable teaching position at West Point to volunteer for duty in Iraq. This is something that no other among us can claim.
On the first Saturday of every June, I walk the 26-mile spine of the Sandia Mountains of New Mexico in memoriam of Colonel Westhusing. This has become known as Operation Skywalk. I begin at dawn and finish at dusk.
This letter is both to inform you of this event as well as to extend to you a respectful invitation. Colonel Westhusing's predecessor, Colonel Pippins (now retired) has informed me that he will be coming next year: June 1, 2013.
In closing, whether or not you are able to participate, I shout my regards to you as though across a great mountain divide, and hope that you can hear me.
Respectfully,
Alex Limkin