Albuquerque, June 1, 2013

Operation Skywalk is a challenging march along the length of the Sandia Mountains of New Mexico near Albuquerque. Elevation ranges from a low of 6,377 feet at the Tunnel Springs trailhead in Placitas, where the march commences, to over 10,500 feet at the crest. The march concludes at the South Crest trailhead of Tijeras at around 6,700 feet. The combined gain and loss of elevation is over 10,000 feet. Approximate distance is 26 miles.
Operation Skywalk commemorates the death of an American soldier, Colonel Ted Westhusing, who died at a secretive training facility in Iraq on June 5, 2005. In commemorating the life and death of Colonel Westhusing, who wrestled with the abuse and corruption of war, we commemorate the many — for there are many "warriors with Westhusing."
This year's Skywalk will be held on Saturday, June 1, 2013 and on the first Saturday of June in subsequent years. Participants are encouraged to depart the Tunnel Springs trailhead in Placitas (just past the community library and fire station turn right on Tunnel Springs Rd.) no later than 7:00AM in order to avoid finishing in the dark. The Ojo del Orno shortcut, although steep and rocky, is recommended. To take it, bear right up the large and obvious canyon some 100 feet from the trailhead. After a little under a mile, you will rejoin the Crest Trail. Make a right and continue climbing. Carry plenty of water to make it to the top (12 miles) where you will have opportunities to replenish your water at either the tram station or the Crest House. Average time for completion of the hike is between 12-14 hours. Make shuttle arrangements if you are unable to be dropped off in Placitas and must leave your vehicle. Keep in mind that temperatures at the crest can be as much as 30 degrees lower than at the trailhead when considering clothing.
A special lodging rate is being offered to Skywalk participants by Hotel Parq Central, a conveniently located hotel with a rooftop bar overlooking the Sandias and downtown. You can access the reduced rate ($119 per night) by typing SKYWALK in the group code box of the reservation page or by accessing the link below: https://gc.synxis.com/rez.aspx?Hotel=51067&Chain=12085&arrive=5/31/2013&depart=6/2/2013&adult=1&child=0&group=SKYWALK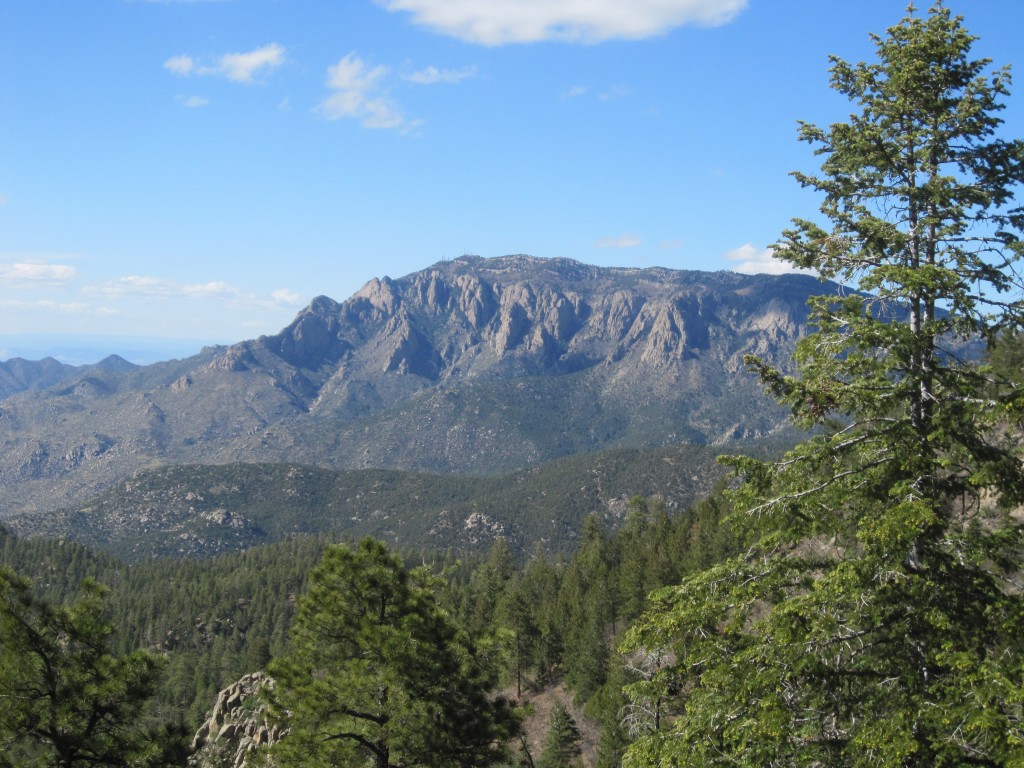 Private queries regarding the march can be directed to alimkin@hotmail.com. Public queries can be posted directly to this event page.
In memoriam.
"Make no mistake. Operation Skywalk is not a pleasure stroll. It is a death march. If you don't feel like a piece of you has died somewhere among those rugged peaks – among the screaming ravens and frost bent trees – among the shards of stone and shadow – all morphing to silence beneath a flailing sun – keep on." ~ Captain Cong, April 29, 2012