The 7th Annual Skywalk, as in year's past, kicked off with an olive and cheese platter at the Parq Central Hotel rooftop lounge at 5pm on Friday, May 12. The next morning, the group reconvened at the Canyon Estates trailhead (6,600ft) at 6am in Tijeras to begin the initial climb up to South Peak (9,800ft) with the goal of reaching Placitas by evening– approximately 25 miles away.
The weather was sunny and warm. Participants were soon in shorts and T-shirts. However, as the group descended from South Peak to continue their journey north along the Sandia Crest Trail, they came upon a patch of snow, the last reminder of winter on South Peak.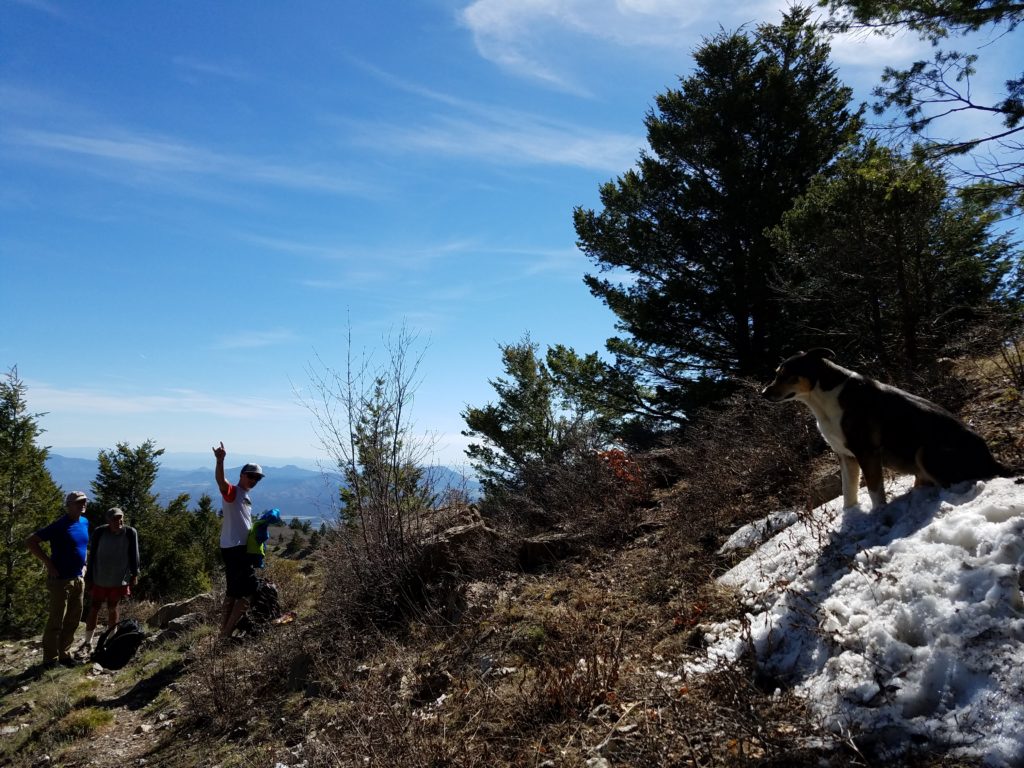 As the party descended into Placitas, they were met with sprawling expansive views to the east.
The group arrived in Tunnel Springs after approximately 13 hours on the trail. They retired to the Kaktus Brewery in Bernalillo for elk sausage pizza, frito pies and cold beverages; there were no leftovers.
The next Skywalk will be Saturday, May 12, 2018. To be added to the listserv for this event, please send an email with "SKYWALK" as subject to alimkin(at)hotmail.com.